Those were the days when televisions seldom had remote controls, phones were not so smart and cables were still new. 1990s is where the current generation spent most of their childhood. Bollywood in this era showed us a life we all vied to be a part of and made us long for adulthood. There have been good and bad movies in every era, but the 90s was an extraordinary era which saw an incredible number of unintentionally hilarious movies. Here are  seven trends from the times that are very difficult to miss.
The Story Line
 The primary story-line was always one of romance between a young boy and a young girl, of the ages 18-20. The couples would typically be polar opposites in terms of their personalities; the hero would often be very outgoing and brash, whilst his counterpart would be much reserved and shy, but as cliché goes, opposites attract.
The Music
There is nothing that compares with the 90s music which was dominated by music directors like Anu Malik, Jatin-Lalit, Nadeem-Shravan and Anand-Milind. The highlight of the songs were the scenic destinations like Egypt and Switzerland where the lead pair would change into different extravagant outfits. These musicals would occupy about a third of the total run-time.
Shahrukh Khan

90s was clearly dominated by Shah Rukh Khan, with his poignant dimples, cheeky demeanor and floppy hair. "Rahul. Naam toh suna hi hoga!"
The Style & The Swag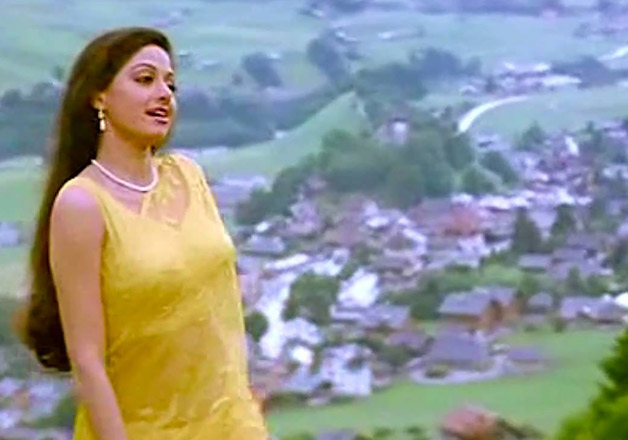 The first half of the 90s was dominated by loud and slashy styles which included baggy pants and corset blouses. The second half however saw the rise of Bollywood Divas with stylists like Manish Malhotra defining the sexiness of the Indian women with sensuous and stylish outfits both ethnic and western.
The Hairstyles
Salons and barbers made a lot of money during 1990, all thanks to the so-called 'Rahul Roy hair cut' from the super hit movie 'Aashiqui'.
Khoon Bhari Filmein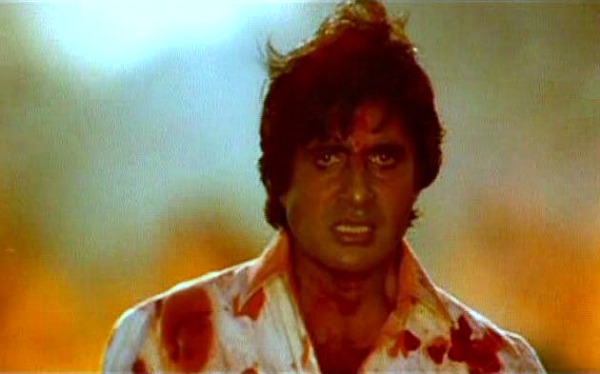 Blood, bullets and revenge, the 90s movies had their share of blood bath. 'Darr', 'Anjaam', 'Agneepath', 'Satya' and 'Vaastav' are iconic from this era that left the audience in shock because of their visceral violence.
Goli Maar Bheje Mein
The song, 'Goli Maaar Bheje Mein' for the 1990s was a daaru song, darkly comic and yet apt for a film! It was in the movie 'Satya', about the Bombay underworld.